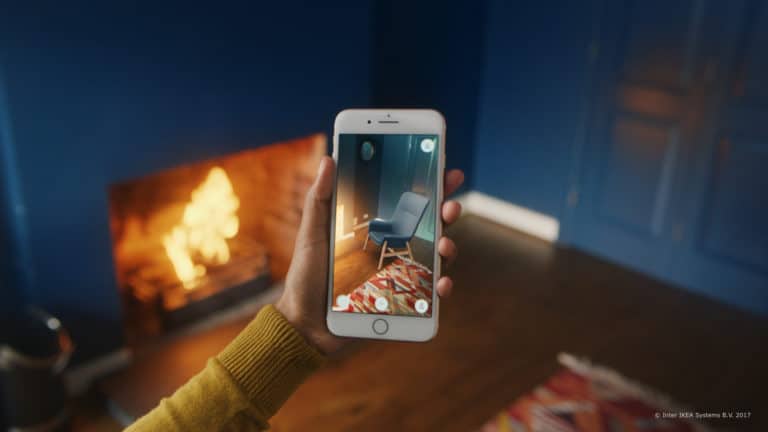 More than 13 million AR apps have been downloaded since ARkit's September launch. This is according to the latest data from app analytics firm Sensor Tower, which measures ARkit-only apps (as opposed to regular apps with AR features).
Almost half (47 percent) of these apps are games — the largest category. This isn't too surprising as gaming is generally conducive to AR, and arguably its sexiest use case so far. Mobile AR still hasn't found its killer app, but we believe it will be social, commerce-based or a utility.
These are already seeing success such as IKEA Place, which is in the "lifestyle" category. Though not as sexy as gaming, it's where AR's value will start to shine through as the medium matures. But it's unclear what the "uber of AR" will end up being in terms of its killer app.

Timing is also a question. As Auredi's Danny Gordon pointed out on a recent panel discussion that ARtillry moderated, Uber came out 3 years after the first iPhone. It takes at least that long for a new medium to find its footing and for developers to build things that are truly native.
That should be accelerated by ARkit updates such as v1.5 that includes vertical plane detection. Developers will find new creative and native use cases as that underlying tool set gives them more to work with. And there will be the natural (slow) process for AR to find its native footing.
Meanwhile, we'll see "lots of crap," as Niantic's Phile Keslin recently said. But there's good momentum in terms of usage growth. Not only does the Sensor Tower data validate that, but survey research we just conducted (will release next week) shows high AR engagement levels.
Engagement is the key word. As we've learned in the smartphone era, app downloads is a "vanity metric."  More relevant is monthly active users (MAU) and other indicators like session lengths. Mobile AR could be challenged with the latter, given that it's a snack, not a meal.  

Meanwhile, Sensor Tower also estimates that there are 2000 ARkit-only apps. There are several more apps that have AR functionality but aren't "ARkit-only." (Pokemon Go for example). Meanwhile, app popularity provides a glimpse into what's resonating with users.
There we see the top spots go to the virtual pet simulator AR Dragon (among free apps), and the measuring tape app CamToPlan (among paid apps). These both validate the above claim about appeal in gaming and utilities. Other popular apps include IKEA Place and GIPHY World.
These app and category shares will shift in the coming months. It's like watching baseball players' batting averages dynamically shift early in the season, then regress to a mean. We'll watch closely and examine strategic implications. Meanwhile, see more breakdowns below.

---
For a deeper dive on AR & VR insights, subscribe to ARtillry Intelligence Briefings, and sign up for the free ARtillry Weekly newsletter. 
Disclosure: ARtillry has no financial stake in the companies mentioned in this post, nor received payment for its production. Disclosure and ethics policy can be seen here.