This post is adapted from ARtillery Intelligence's report, Lessons From AR Revenue Leaders, Part III: The Field. It includes some of its data and takeaways. More can be previewed here and subscribe for the full report.
---
After Parts I (Snapchat) and II (Niantic) of this report series, we turn attention in Part III to the broader set of innovators emerging in today's market. These are AR's less proven, but still promising, next class. To make sense of the competitive field, we've divided into three parts.
Some companies are established players moving into AR (AR converts). Some are AR-native players building tools and technologies to advance the state of the art (AR enablers). And some are players just out of the gate and showing promise to represent AR's next phase (AR hopefuls).
After kicking off the discussion around enablers last week with 8th Wall, we now go deeper into the company's strategies and best practices. As is common with AR enablers, it's providing "picks & shovels" that lower barriers to AR creation. This will be a key part of the AR ecosystem.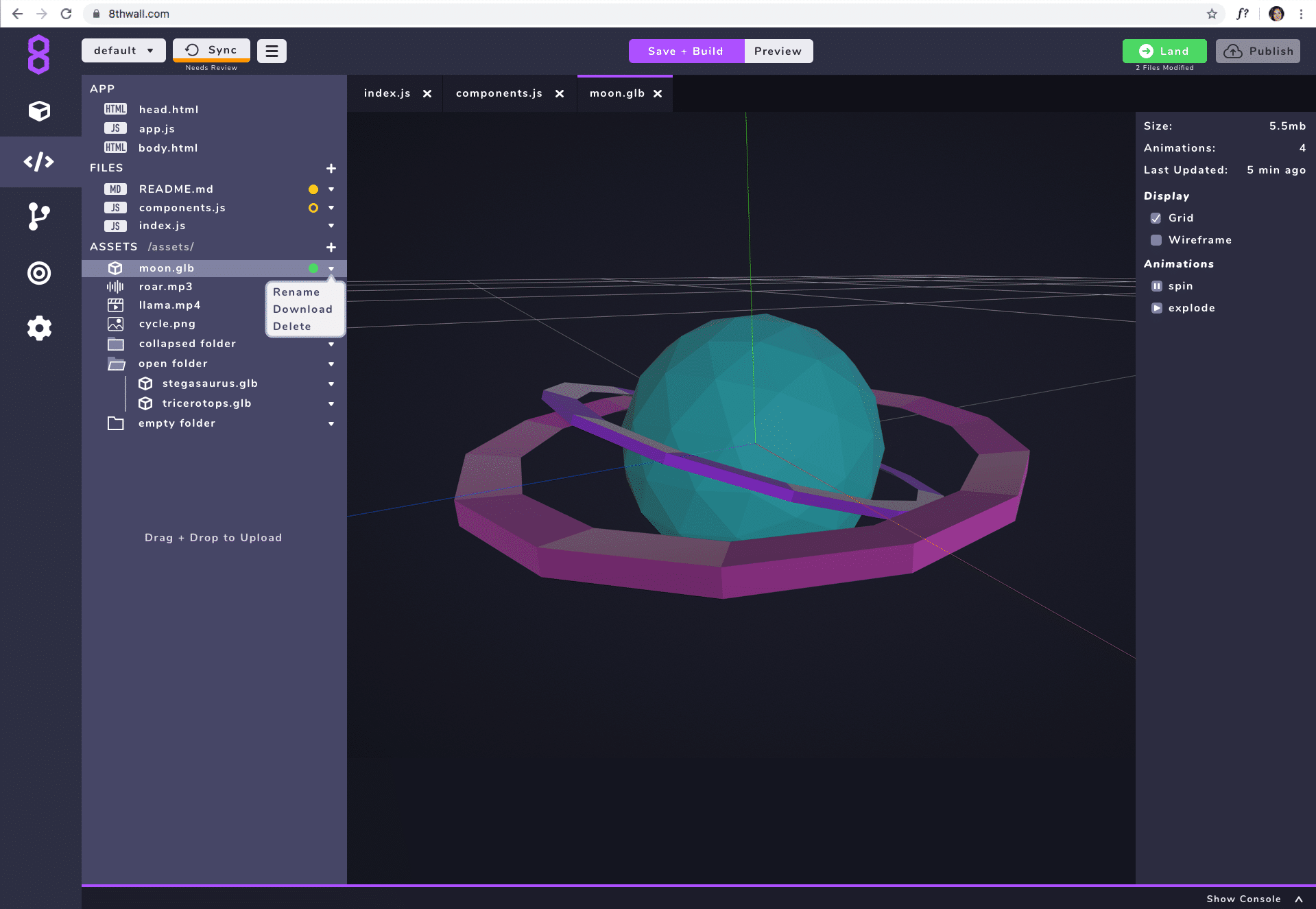 Headroom
One of web AR's advantages is the frictionless session launches that we examined last week. But it's also advantaged by smartphone ubiquity. There are more than 3 billion global smartphones, a growing subset of which are compatible for various AR platforms.
Web AR in fact has the greatest AR compatibility among these platforms (see chart below). But it currently has the least active users. Along with all of web AR's technical and practical benefits explored above, this scale and headroom could be a big confidence signal.
Furthermore, this mobile AR market-sizing exercise reveals another key factor: platform fragmentation. Compared to the mature smartphone market that has two platforms, AR has several, which could further compel web AR and its cross-platform advantages.
"Magic Leap is building a software ecosystem around its product. Microsoft is doing the same with Hololens," said 8th Wall CEO Erik Murphy-Chutorian. "It may be that if there is no dedicated winner, the winner becomes something that works across all of them."

Doubling Down
8th Wall recently doubled down on its Web AR approach with a web-based authoring and hosting platform. This lets developers author AR experiences in-browser without third-party software or server setup. It bottles up Web AR's user-facing advantages and brings them to developers.
Using the platform, AR developers will be able to collaborate from anywhere in the world. They'll also be able to quickly view and resolve conflicts with an in-browser distributed version control system. This includes staging environments to test, publish and host Web AR projects.
The new platform essentially means less friction to get up and running with AR, which will appeal to those with less technical resources or far-flung teams. It also makes sense to lower barriers at a time in AR's early lifespan when there are enough barriers already. It's all about democratization.
"What we are launching democratizes AR web development," 8th Wall VP of Product Tom Emrich told us. "Our platform aims to reduce the time to get sophisticated WebAR activations to market by enabling collaboration between large teams and removing other barriers developers face."
Demystify AR
One of the reasons this is important in a macro sense is to bring AR to more creators and thus consumers. The idea is to demystify AR and bring it into intermediate realms of creative development. That includes designers at ad agencies or even in-house brand marketers.
"Before this release, web developers needed to get our source code from GitHub, use third party tools to code, and set-up their own servers to test and launch," said Emrich. "8th Wall's authoring and hosting platform is one place to do this all."
In addition to "democratization tools," this falls into a category of AR spending we call B2B2C. It's enterprise AR software but delineated from the common connotation of "enterprise AR" for industrial automation. B2B2C is rather SaaS (or ARaaS) for brands to build AR for their customers.
This is one of three top AR business models examined in a recent Artillery Intelligence report. It will enable and accelerate the AR supply side, which will in turn acclimate the demand side (consumers) and work towards the flywheel effect that AR needs.
We'll pause there and circle back in the next installment to continue looking at AR Enablers. Meanwhile, check out the full report here.

More from AR Insider…