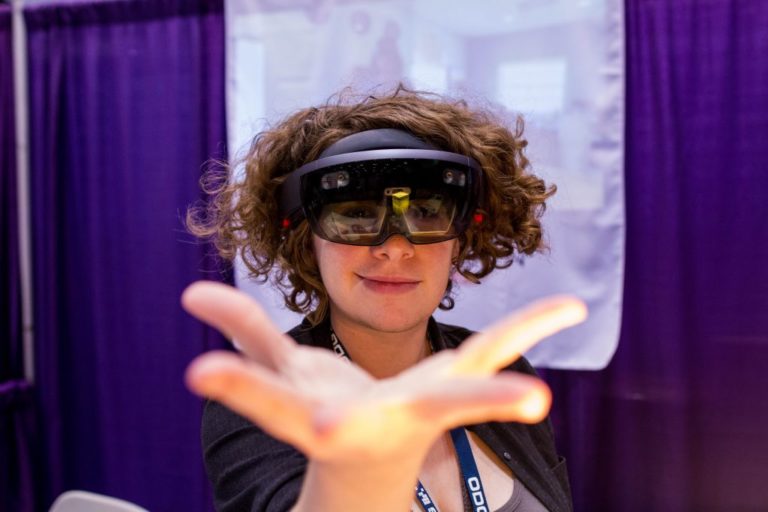 Data Point of the Week is ARtillry's weekly dive into data from around the XR universe. Spanning usage and market-sizing data, it's meant to draw insights for XR players or would-be entrants. To see an indexed archive of data briefs and slide bank, subscribe to ARtillry Pro. 
---
Funding to women-led XR startups is growing but still has a ways to go. The good news is that it's trending upward, but the bad news that it hasn't yet broken 10 percent of sector venture funding deals. This is according to a Greenlight Insights study in partnership with WXR.
The analysis was based on 300 deals throughout 2017, 7.7 percent of which went to startups with a female CEO. Total funding levels were $1.9 billion in 2017: there isn't a gender breakdown by dollar (just number of deals), but the message is clear that there is a lot still to accomplish.

One bright spot is that the deal flow to women-led companies is steadily rising (aside from a slight dip in 2016), but probably not fast enough. Another bright spot is that XR has more women-led startups (17.2 percent) than several other high-value sectors. But again… still not enough.

As we've said in our events with the VR/AR Association, now's the time in XR's lifespan to set the tone for gender, ethnic and cultural diversity. The industry is more impressionable in early years, compared to mature sectors (venture funding) where deeply-rooted culture is harder to change.
So support your local women in XR groups, as well as any groups that push for more diversity in XR. A few examples are the efforts of Martina Welkhoff at WXR, Chris Lafayette at The Armada and Emily Olman at the VR/AR Association, SF (disclosure: my colleague at VRARA).
Asked to comment for this article, Olman said:
While the total dollar amount raised by women-led XR ventures remains unknown; outside investment will always allow startup founders to take necessary risks they could otherwise not afford. Not only will funding women-led XR ventures make a big impact on shaping the future of our industry, but across the spectrum investing in women creatives and women-led entities will empower a whole generation of entrepreneurs to blaze trails for XR. The call to action is of course, more women founders, but also for women founders to stake a claim in the future of XR by raising significant capital in the years to come.  
More can be seen in the AWE video below on diversity in XR, as well as the full Greenlight Insights infographic further below. Also check out Greenlight's VRS Summit next week (disclosure: we have no promotional relationship with the event) where this is likely to be a key topic.
Click to expand

---
For deeper XR data and intelligence, join ARtillry PRO and subscribe to the free ARtillry Weekly newsletter. 
Disclosure: ARtillry has no financial stake in the companies mentioned in this post, nor received payment for its production. Disclosure and ethics policy can be seen here.
Header image credit: AWE