Data Point of the Week is AR Insider's dive into the latest spatial computing figures. It includes data points, along with narrative insights and takeaways. For an indexed collection of data and reports, subscribe to ARtillery Pro.
---
One of the ongoing challenges in market sizing is to piece together clues to extrapolate things like unit sales and revenues. In mature markets like smartphones, hardware players disclose figures — especially if public — but it's a lot quieter on the early-stage front.
That's the case with VR, which becomes an exercise in gathering hints in perpetual market-sizing mode. Sometimes there are gifts like Sony's recent disclosures while boasting PSVR sales. Otherwise, it's about detective work and talking to as many industry insiders as possible.
But there are also some valuable gut checks and thought exercises that help to wrap one's brain around a given product segment. The latest is Facebook's disclosure at the code conference earlier this month that it has sold $5 million worth of content for Oculus Quest.
So in the spirit of thought exercises, let's unpack that a bit. Looking at the 50+ available Quest titles, the average price tag is about $25 which we'll use for the purposes of this exercise. And let's conservatively pretend that each Quest owner has bought 2 games on average so far
If that's accurate, it would mean that Oculus sold 100,000 Quest units as of that announcement. That was two weeks into Quest's public availability and three weeks ago. So if we assume its unit sales pace has sustained, that would mean 250,000 devices to date.
That sales pace is likely a fair assumption, given that Oculus sold out of the first batch of inventory and is now fulfilling demand to the extent of its supply-chain capacity. If this is correct, it also means two months of Quest sales roughly equals Rift's estimated 400k in full-year 2018 sales.
Moreover, annualizing Quest's run rate, given 200,000 units per month, yields 1.4 million units for the year (seven-month sales runway in 2019). It will likely end up less than that, as momentum slows from the initial launch blitz, meaning closer to 900,000 using a weighted-average model.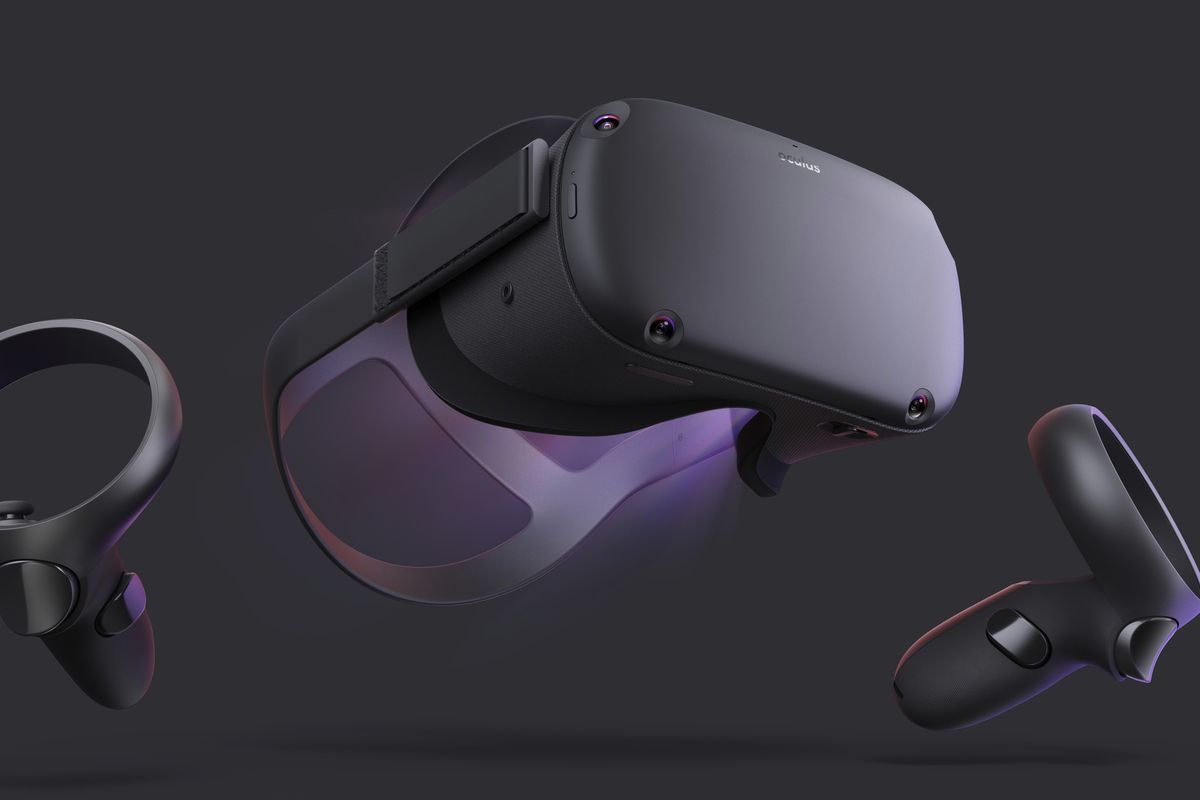 Then again, if we adjust for the holiday quarter, it probably brings it back up to about one million units. This is where we predicted Oculus Go's 2018 unit sales, which appear on target. But there are different behavioral economics at a $199 price point, not to mention a different product class.
But we'll reiterate once again that this is not an official figure we're publishing for AR Insider, nor its research arm ARtillery Intelligence. As mentioned, it's a thought exercise and hopefully, a valuable one to gain some level of perspective on where VR revenues could end up in 2019.
Either way, we see Quest as an important inflection point for VR. Though it's not the industry's iPhone moment, it's perhaps its Palm Pilot — the same thing we said about Magic Leap One's place in AR evolution. It will bring lots of people into VR, which will do the industry a favor.
We'll keep watching for more clues, and having lots of off-the-record insider discussions to unravel the mystery. Meanwhile, check out the latest VR forecast from our research arm, ARtillery Intelligence. And you can see the firm's market-sizing methodology here.
---
For deeper XR data and intelligence, join ARtillery PRO and subscribe to the free AR Insider Weekly newsletter. 
Disclosure: AR Insider has no financial stake in the companies mentioned in this post, nor received payment for its production. Disclosure and ethics policy can be seen here.
Header Image Credit: Facebook/Oculus