This post is adapted from ARtillery Intelligence's report, Mobile AR Strategies & Business Models. It includes some of its data and takeaways. More can be previewed here and subscribe for the full report.
---
In AR's early stages, a common question continues to be asked: where's the money? There have been oscillations in excitement and doubt over AR, but the ultimate proof point will be revenue. Though aggregate revenues have disappointed, there are segments that are bearing fruit.
So we've determined the three biggest revenue categories for consumer-based mobile AR. We've examined them on qualitative and quantitative levels. The former entails product models, leading companies and best practices. The latter entails market sizing and revenue projections.
But before we dive into these models, continuing today with AR-as-a-Service, what are they at a high level? We categorize them as follows:
1. Advertising (brands pay)
2. In-app purchases (consumers pay)
3. AR-as-a-service (enterprises pay)

What is "AR-as-a-Service?"
We left off last week talking about  "avatar-as-a-service" which leads right into the third and final revenue model of this report: AR as a service (ARaas). Like Saas did in the broader enterprise market, ARaaS will have a sizable impact on AR by democratizing its advanced capability.
This will include software that helps brands build AR lenses for marketing campagins. It's helping retailers build in-store visualization, and 3D models of product inventory. It's helping consumer goods companies make AR user guides for their products, or AR tie-ins for movie studios.
Following in the footsteps of enterprise Saas, ARaaS offers recurring revenue to providers and cash-flow friendly pricing for buyers. This will be a key building block for AR developers, as well as consumer-facing enterprises (or their agencies) that don't have advanced in-house technical skill.
The key term is "building blocks." In fact, ARtillery Intelligence's 2019 predictions projected building blocks as a breakout AR category. We're at the point in spatial computing's lifespan when the proverbial "picks & shovels" are needed to enable developers and to accelerate growth.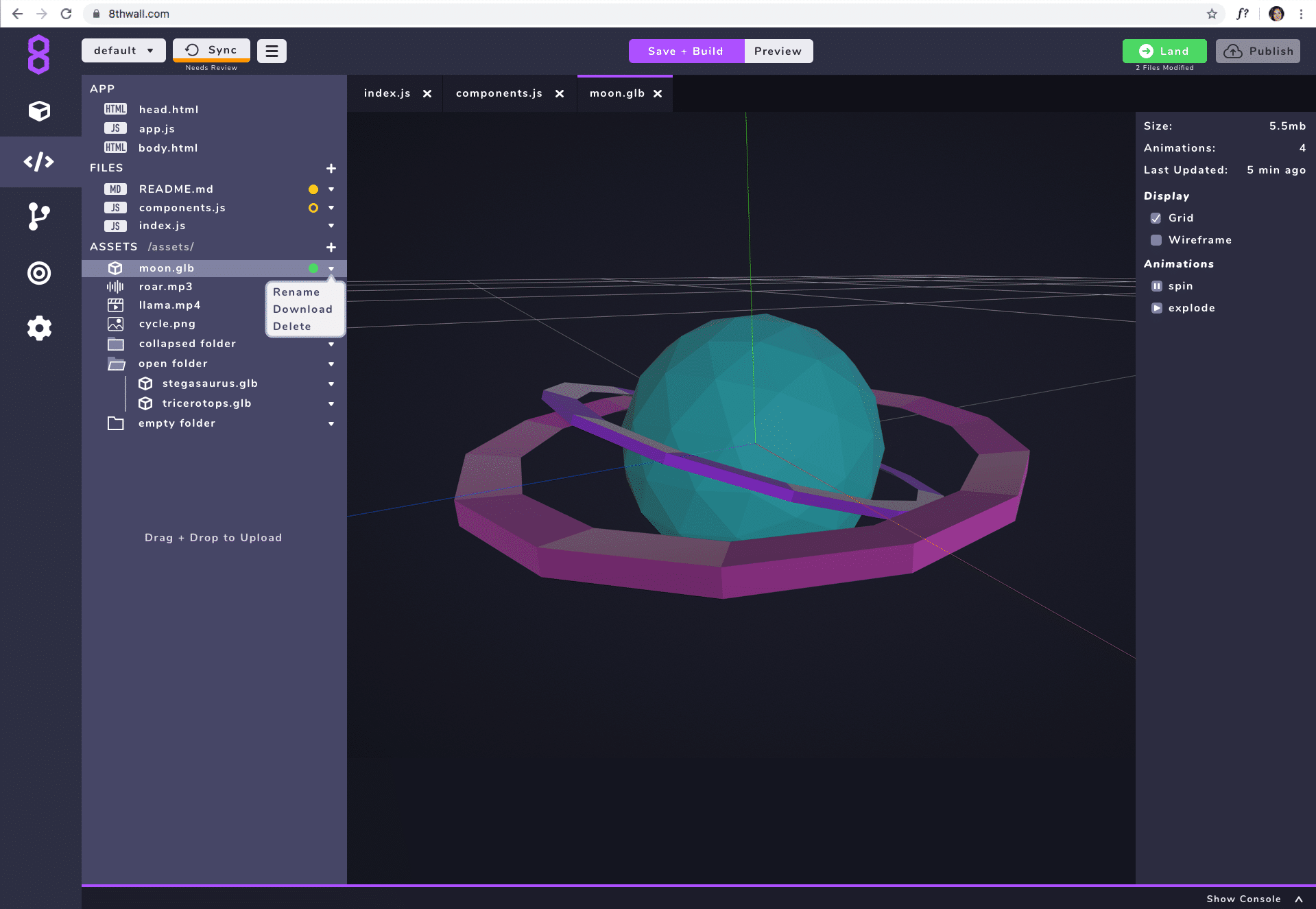 B2B2C
The opportunity can also be seen in ARtillery Intelligence's revenue forecasting. The biggest projected revenue sources in enterprise AR software will be ARaaS for media, retail, commerce and gaming. ARaaS revenue in these categories are projected to reach $6.57 billion by 2023.
The common thread in all of the ARaaS use cases spotlighting in this report is consumer outcomes. Differentiated from enterprise spending for industrial AR (visualization, automation, etc.), we're talking here about enterprise spending on AR activations for their customers.
As mentioned earlier in this report, this is a new area of AR spending that we're calling B2B2C. It includes the examples above in that various enterprises are using AR tools to build things for their customers. That's usually to engage them, to stimulate purchases or cultivate brand loyalty.
ARaaS is a broad category as the examples provided above indicate. And we've only scratched the surface of the category's potential breadth. It will eventually be a lot larger, per the above figures. But to provide color on how it's shaping up, let's look at a few representative examples.

Flavors of ARaaS
An emerging sub-sector that constitutes ARaaS "building blocks" is AR creation engines. These are the tools that democratize the creation of 3D graphical assets for spatial experiences. Game engines like Unity have been doing this for a while with creation tools for 3D worlds.
Google Blocks lowered the barrier further for creating assets with limited programming skills. Google also launched Poly, an online library of Blocks creations. Sketchfab is another such tool for creators to display and sell 3D graphical assets, and for buyers to find them.
Other creation tools include Amazon Sumerian. This is a platform that lets developers and brands create and run VR and AR apps, or 3D graphics. It boasts drag & drop functionality and doesn't require programming nor 3D graphics expertise. This is a key attribute for brand adopters.

There's also Adobe Aero, a tool to similarly provide a drag & drop creation environment for spatial computing. One of its biggest advantages is that it plugs right into Adobe Creative Suite, which is a ubiquitous platform for creative professionals, including tools like Photoshop and Premiere.
"Adobe has always embraced new mediums from print and PC to web and mobile," said CTO Abhay Parasnis at the Adobe MAX conference. "We've always looked around the corner to figure out the next creative medium. We truly believe that we're at a similar inflection point with AR."
We'll be circle back next week to continue this discussion around AR-as-a-service and other forms its taking, such as AR Cloud startups and Niantic's Real World platform  Meanwhile, see more about this report here. Revenue models will be a quickly moving target as AR finds its footing.
---
For deeper XR data and intelligence, join ARtillery PRO and subscribe to the free AR Insider Weekly newsletter. 
Disclosure: AR Insider has no financial stake in the companies mentioned in this post, nor received payment for its production. Disclosure and ethics policy can be seen here.